I picked up this folding trailer a few months ago and the wheels needed some work.
I went to work washing with soap and water and sanding with 150 grit sand paper along with a wire brush where needed. Once I got the rust off, I hit the wheels with some prep spray, followed by some primer and then finished with black high temp roll bar / chassis paint.
Each wheel has two coats primer front / back followed by 3 coats black high temp paint. Both wheels took just over 1 can of the black high temp paint.
I'll let the paint harden up for a few days before I attempt to mount the wheels back on to the trailer.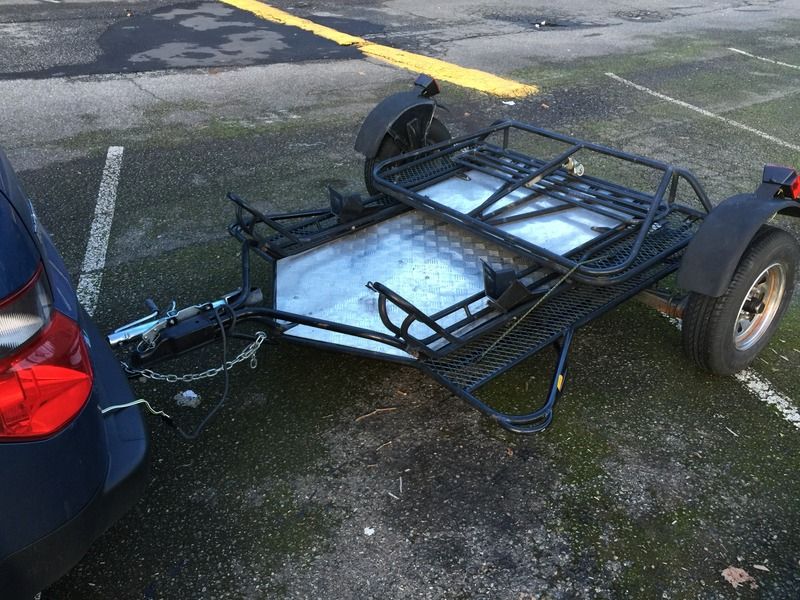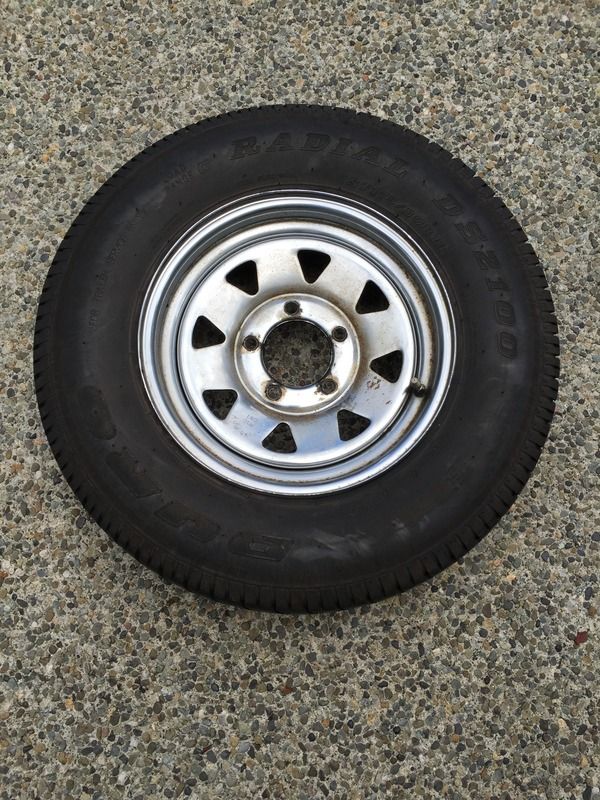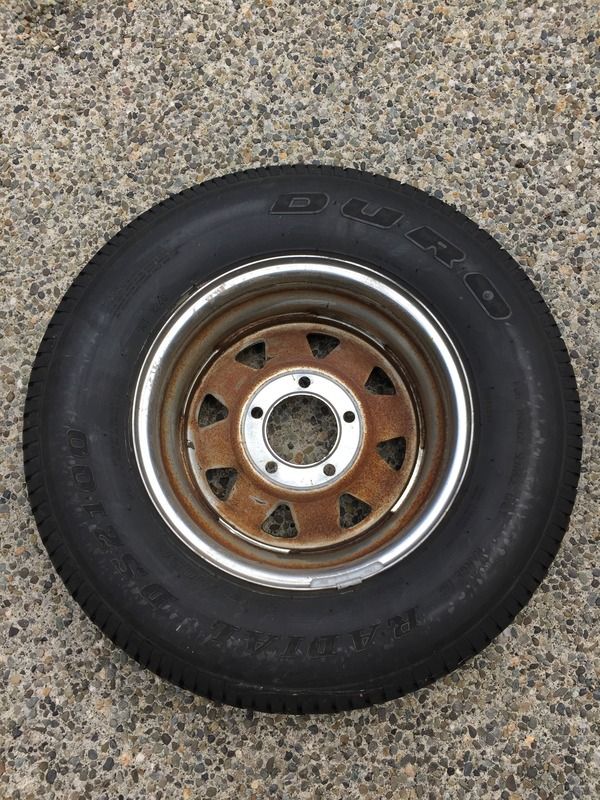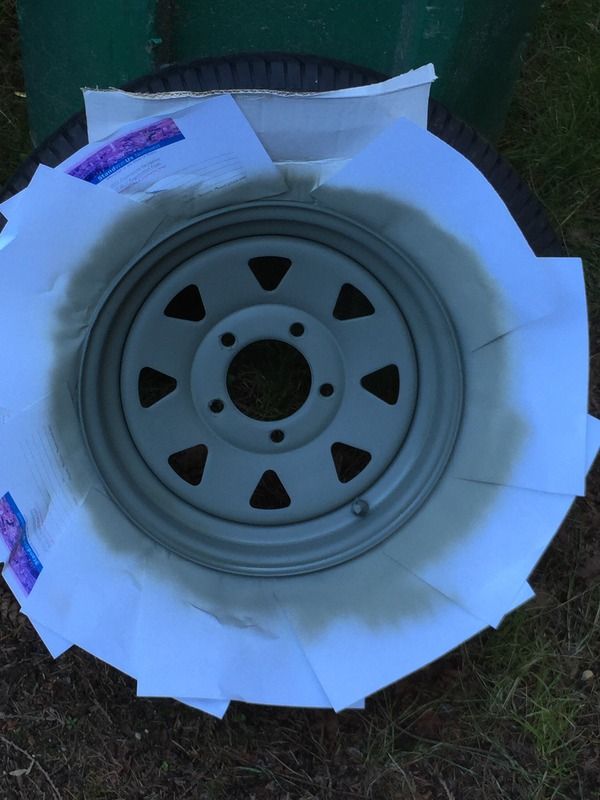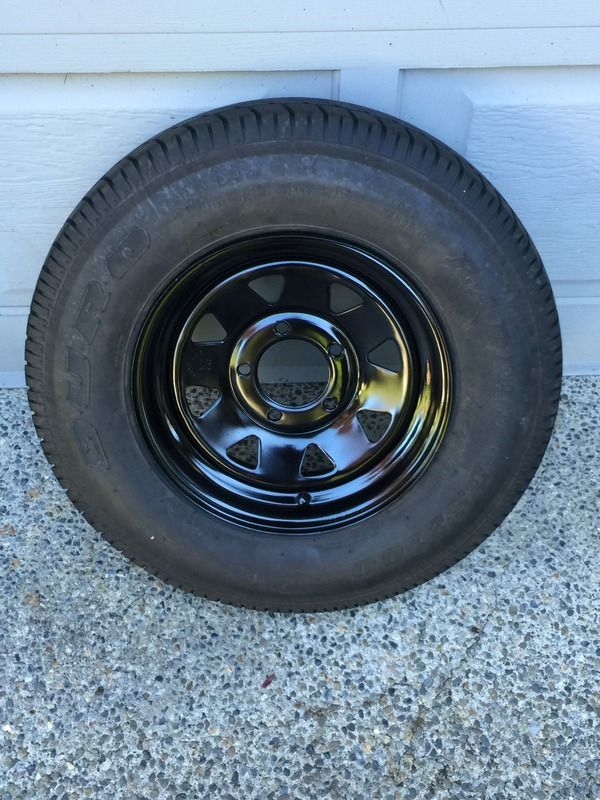 The wheel on the right is still wet when the photo was taken, that's why it looks a little glossier then the other.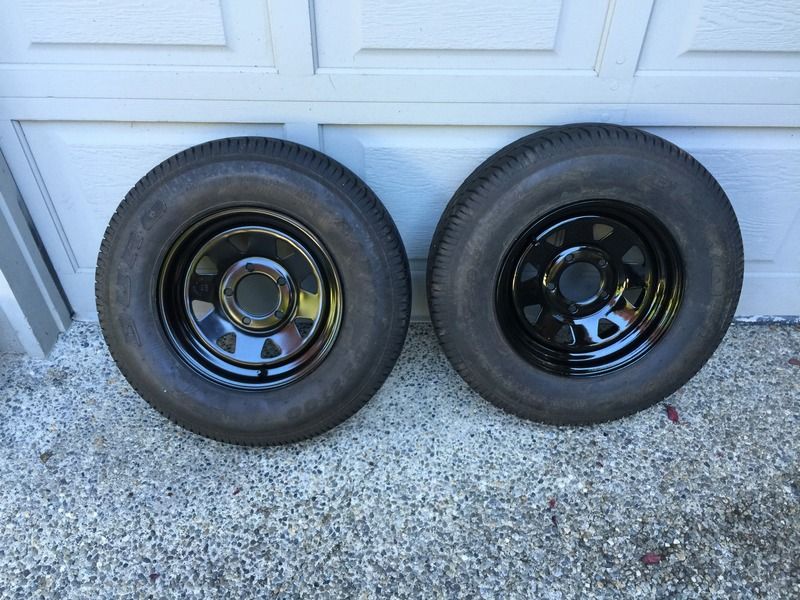 Paint products: