Here's mine
2003 Sprint RS with 40,000 trouble free kilometres on the clock.
I'm running Pilot Power 180 rear with a PP2CT up front.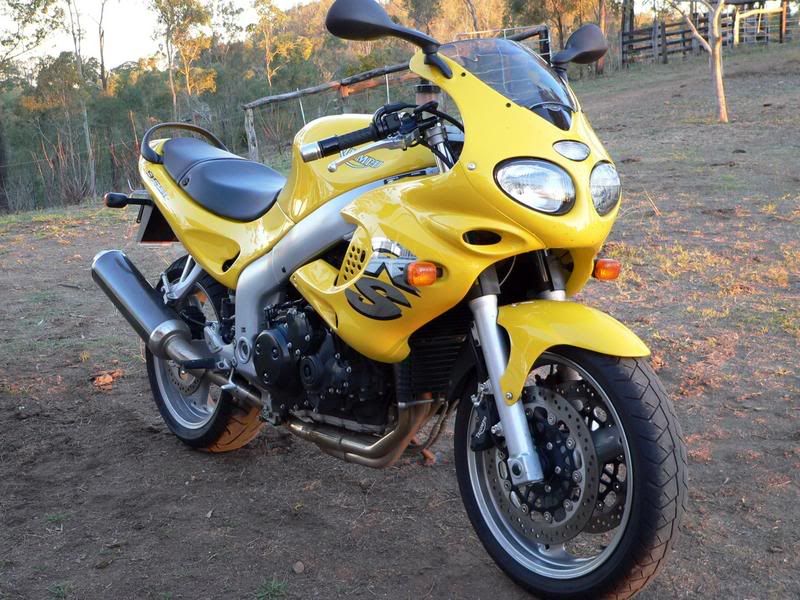 It has to be the best bike that I have ever in 35 years. The only mods that I have is the Triumph Carbon Can and an 18 tooth front sprocket. It doesn't need anything else IMO..
Can I see yours now????
My mother always said that "if you can't say anything nice"