Now we can all make our own Great Escape...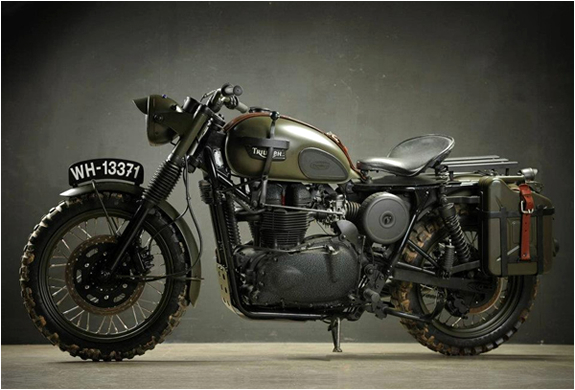 Steve McQueen´s Triumph is one of the most customized bikes of all time. We have seen many interpretations of the King of Cool´s bike. But some still continue to surprise us with their proposals, in this case Italian Dino Romano has achieved general applause with the "Great Escape" (inspired by a famous Steve McQueen movie), a full and customized Bonneville. The tribute bike features some great details, like the seat, a genuine relic from a World War II Harley-Davidson.
This is supposed to be a link to the builder in Italy
, but all I got was a blank page. See more photos at
Bless This Stuff
.
Last edited: