I've had more than a few seats on just about every Bonnie (and Thrux) we've owned. Figured, why not have a thread showing the seemingly endless number of seats you can put on our bikes.
If you have one yourself, please post it.
Here's old Blue, Scott's 2003 T100 with a Norman Hyde seat I recently picked up.
Scott's TT special with a Corbin Gunfighter and Ol Blue with a stock seat modified with a vintage cover on it.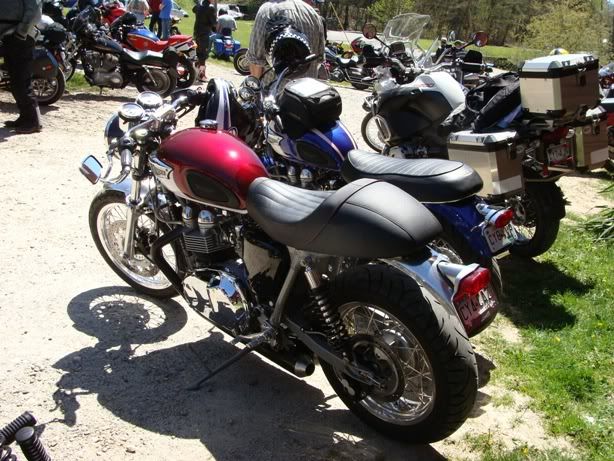 My 06 silver Bonnie with a MAS race seat.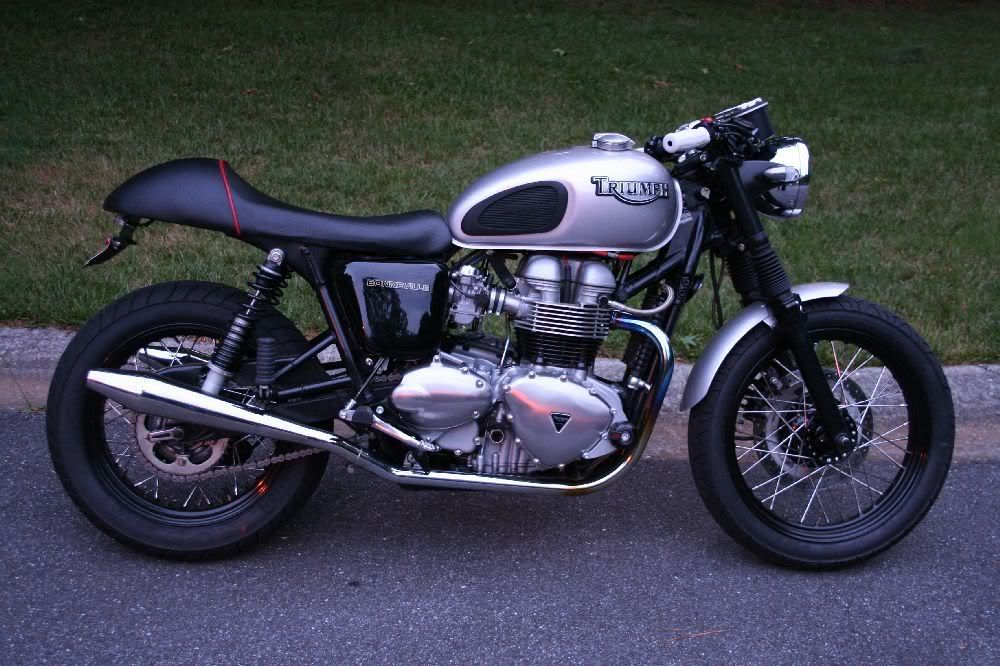 GF's Bonnie Black with a Corbin Gunfighter.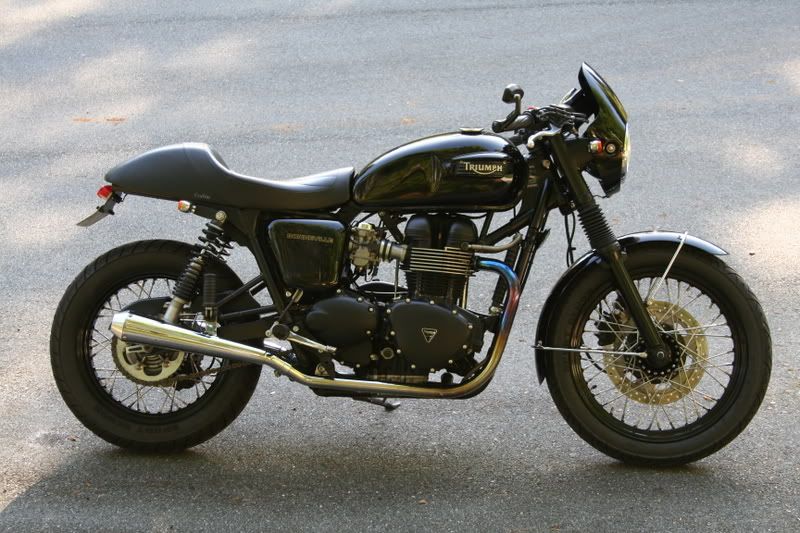 My 06 with Opal/Tang body work .. with a Thruxton seat/cowl.
snapped this one year at Barber's vintage m/c days. It's a Corbin Smuggler - brown saddle.