Bonneville Performance offers carbureted Bonneville owners an option to the stock 36mm Keihin carbs in the form of a twin Mikuni HSR42 (42mm) flat side carb kit. This kit has been developed over the years since the first modern Hinckley Twin Bonneville arrived in 2001, by Bonneville Performance owner, Bill Gately. Bill has a long family history building and racing Triumph's in American style flat track racing dating back in the 1960's and 70's when the Triumph brand was at its zenith in AMA Pro Flat Track racing. Bill leveraged this experience to develop high-performance kits such as this one, to help new Bonneville owners and enthusiasts to get the most out of this British twin, beast of an engine.
The kit includes everything needed to swap out the stock carbs and install these 42mm monsters. The carbs come pre-jetted and set up for your bike based on the communication of your bike details to Bill. This may also include throttle cables depending on your year and model.
Combined with other performance kits and options such as 2-into-1 exhaust system, performance cams and heads, or a complete crate racing engine, you can experience noticeable HP and torque increases that can be objectively measured on a dyno.
http://bonnevilleperformance.com/product/mikuni-carb-kit/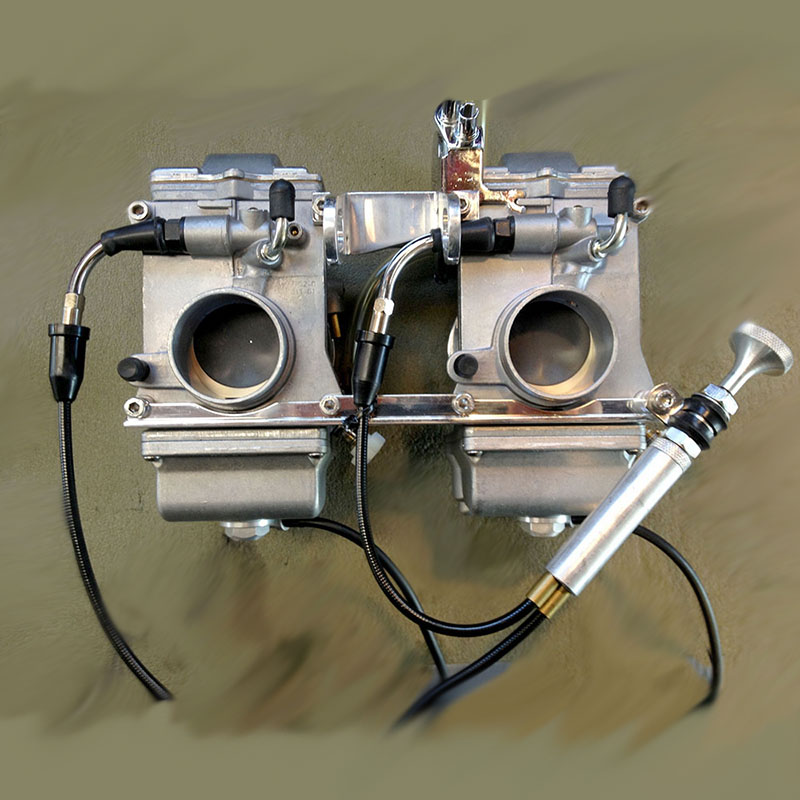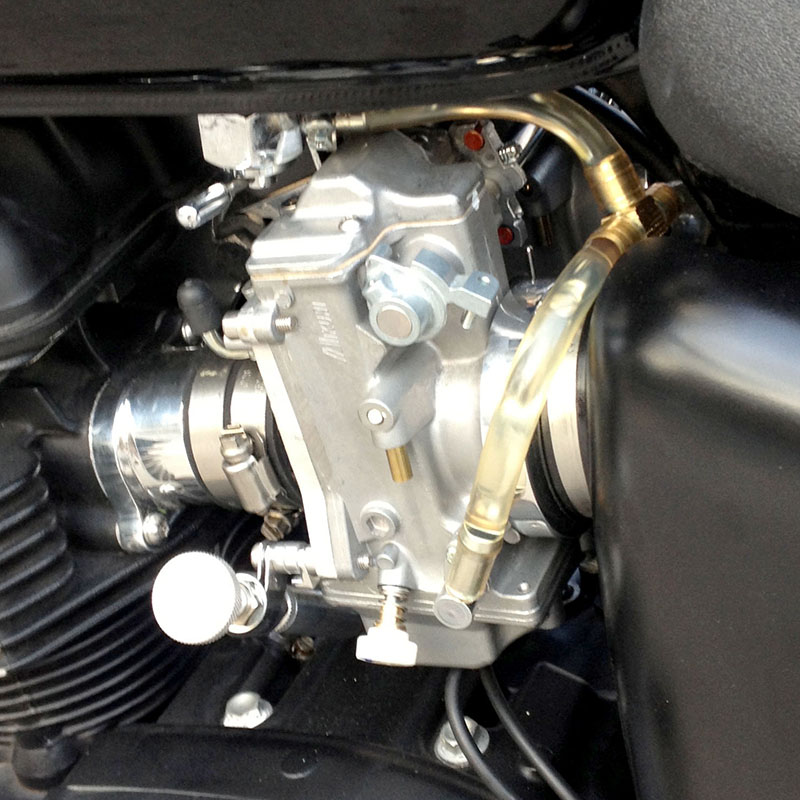 Last edited: