This is the another follow-up thread to
the previous post
.
I ordered
Handlebar Risers from Motone Customs
on
Ebay
, and one week after I ordered, the small package has arrived here in Japan from England. As you can see, there are high-quality products with silver colors that should be well matched to the origial handle post on Bonneville.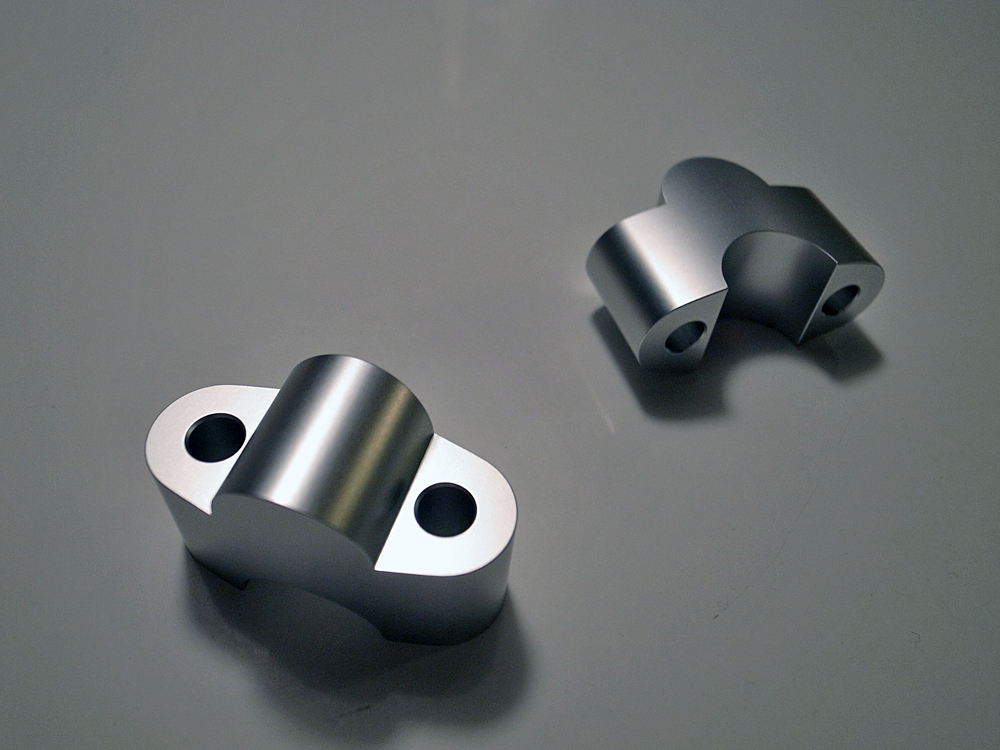 So, these are the pictures after installed with handlebar risers.
By attaching these, the handlebar can be rised by 1 inch. Subsequently, my expectations are:
1) the milder riding position with Norman Hyde M bar
2) wider clearance between handlebar ends and the tank badges
3) able to attach fork adjusters as more clearance to the handlebars