Hey, wait for me...I wanna play too!!!
So, I thought I'd use my first posting to start a thread on a topic that is deemed too graphic in nature, on that other Triumph forum.
BABES ON BIKES
Nothin mo betta than a Babe on a Triumph.
I'll start it off with my Babe on a Bonnie. Stay tuned, I'm gonna push the envelope with some revealing shots we're shootin this summer...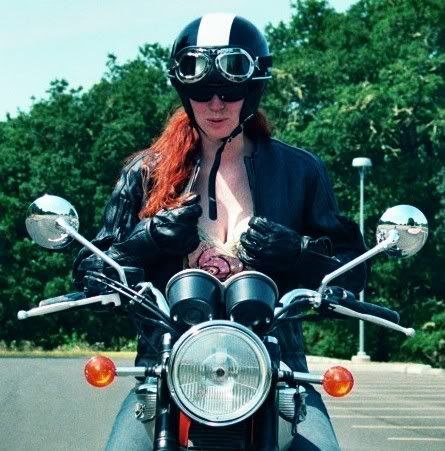 And, if anyone has any pics of "BABES IN WHITE LEATHER ON BIKES"...
;-)