With a bunch of new brackets in development, it was time to
do my own cups... prototype pics below.
Similar to the mini gauge cups I already do, these will be spun aluminum, +/- .06 wall... they'll be slightly shallower than the stock cups with somewhat more pronounced taper and a plain bottom with a bit more radius than the OEM plastic units...
Originally was just going to use these for the new brackets, now also considering offering them straight off the spinning lathe for those interested in doing their own drilling, slotting, finishing, polishing or powdercoating, etc, as well as completely finished out. Probably 30-45 days out on the first production units... cost TBD...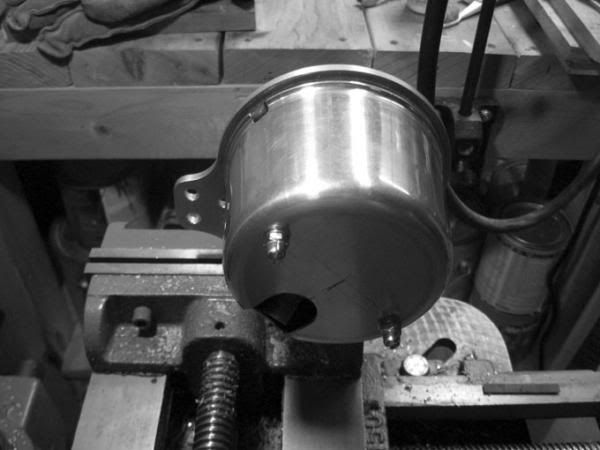 Cheers,
D9
Last edited: